New Mexico Lean Six Sigma Black Belt Training and Certification

LSS is a powerful process improvement technique formed of two even stronger Lean and Six Sigma strategies. It is an amazing technique to increase the efficiency, effectiveness, and smoothness of an organization's work. 
Lean Six Sigma has helped many companies boost their business and many individuals and employees in growing their careers. If you also want growth in your company's business or your career, you are in the right place. We are the Lean Six Sigma Experts of New Mexico. We have the most affordable yet the best quality of Lean Six Sigma training and consultation services. Here is a complete guide of the most complex and important Lean Six Sigma certification, i.e., Black Belt. Read along to know more.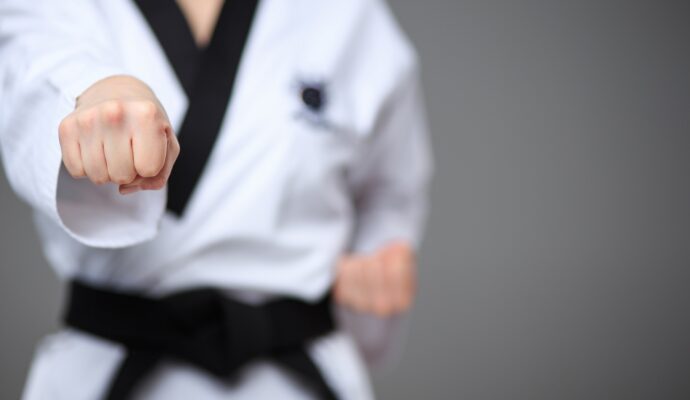 Lean Six Sigma Black Belt
Lean Six Sigma Black Belt is the one who has complete knowledge of Lean Six Sigma principles and its philosophies. A black belt certified professional is an expert in Lean Six Sigma and leads the most complex and big company projects.
He is responsible for handling the team and designating the duties and responsibilities to the other team members. Black Belts have a great understanding of the DMAIC (Define, Measure, Analyze, Improve, and Control) phases. The Black Belts are also trained to identify the non-value-adding steps and activities in the processes that only lead to the wastage of the resources.
What are the advantages of being Lean Six Sigma Black Belt certified?
If you have decided to get Lean Six Sigma Black Belt Certified, you have made a perfect decision. You can contact Lean Six Sigma Experts of New Mexico for the best quality Lean Six Sigma training and consultation services. Here are some of the best benefits and advantages of being a Black Belt.
A better understanding of the processes – A Black Belt has a robust understanding of the DMAIC process or phase even better than the Green Belt. They hold the expertise and great understanding of its steps, which helps them initiate improvement in the company's work processes. Black Belts also are trained to design and devise solutions for the flaws in the systems so that the efficiency of the processes is maintained.
Better opportunities – A Green Belt is trained to work under the assistance of the Black Belt. If you become Black Belt certified, you will be capable of leading the projects on your own, and the other Belts will work under you. Moreover, the Black Belt certification and training will really be beneficial in improving your leadership skills too.
Better skills – There are a lot of conflicts, misunderstandings, and issues that occur in a team. As a Black Belt, you will have to handle the entire team and get the work done by each one of the members. It would be very beneficial for you as it will lead to your skills development needed in a professional. Also, the Black Belts have excellent knowledge and hold over the statistical tools and techniques. It will hem in using the collected data in the right way and make the right decisions using the information.
Better relationship with the clients – As you know, the Black Belts are like the face of the company. It's the reason whenever there is an issue with a product, or the services are not up to the mark, it will be the Black Belts who will have to explain in front of the client. This helps them in improving their problem handling skills. As a Black Belt, you will have more experience in handling projects which will help you in making sure that the problems do not occur again.
Some of the frequently asked questions about Lean Six Sigma Black Belt
Ans. Yes, you can skip the Green Belt. But reports say that most people who skipped the Green Belt and jumped to the Black Belt found it too difficult and overwhelming to pass the Black Belt verification exam. This is why we would recommend first pass the Green Belt examination and then plan to forward it to the Black Belt.
Ans. One to three months are consumed in the Lean Six Sigma Back belt certification. It basically depends on the provider and the project requirements. We, Lean Six Sigma Experts of New Mexico, will not waste much time of yours but will still ensure that you are provided enough training to successfully get Black Belt Certified.
Ans. Black Belt Certification is an extremely difficult exam to pass. One needs extensive preparation, proper studying, and training to pass the exam. Some people study for months and are still not able to pass the exam. It is because they think that they can pass the exam without any certification. This is why you should opt for training courses from the certified Lean Six Sigma training and consultation companies like us. We'll deliver the best and will ensure you pass the Back belt exam and get certified in the initial tries.
Lean Six Sigma Experts of New Mexico
---
We are a leading and top-rated Lean Six Sigma training and consultation company in New Mexico. Our company, Lean Six Sigma Experts of New Mexico, is completely certified, licensed, and experienced. How can we help you?
Our company is widely known for its amazing services, engaging training programs and courses, and best consultation by certified experts. Maintaining a hundred percent customer satisfaction is what we aim for. We will make sure that you get certified easily without any hassles or problems. Our experts and trainers will always be there for your help, assistance, and guidance in case of any problems or doubts.
We also provide a Lean Six Sigma curriculum for high school students. It's one of the best ways to better the students' skills and be really beneficial for them in the future. So, don't waste any time and contact Lean Six Sigma Experts of Mew Mexico.
There are so many areas or regions where we offer these services with most of them being cities.
However, if you need any of these services, you need to contact us. The list below comprises the areas where we offer these services.